LES MILLS™ CLASSES NOW AVAILABLE IN OUR IN-CLUB VIRTUAL STUDIO
Our virtual classes are updated every three months with new choreography and music, just like our live classes all you need to do is show up. The large screen broadcasts begin automatically on the half hour. With this in-club virtual format, you now have the option to participate in more than 70+ weekly non-stop classes from 5:30 am through 7:00 pm Monday-Friday with additional classes on Saturdays and Sundays.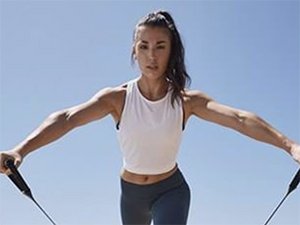 CORE
A 30-minute workout that activates core muscles, making your body stronger while chiseling that waistline.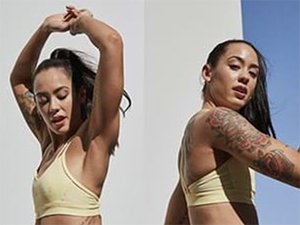 SH'BAM
Leave your egos at the door and get set to party with this insanely effective dance workout.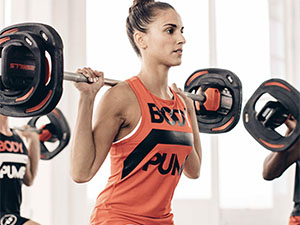 BODY PUMP
A 30-minute workout design to shape and tone postural muscles, build core strength and free your inner dancer.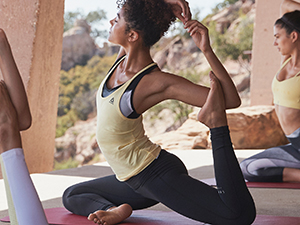 BODY BALANCE
This yoga-based class will improve your mind and body as you bend & stretch through a series of yoga moves.
Body Boutique Les Mills™ Virtual Schedule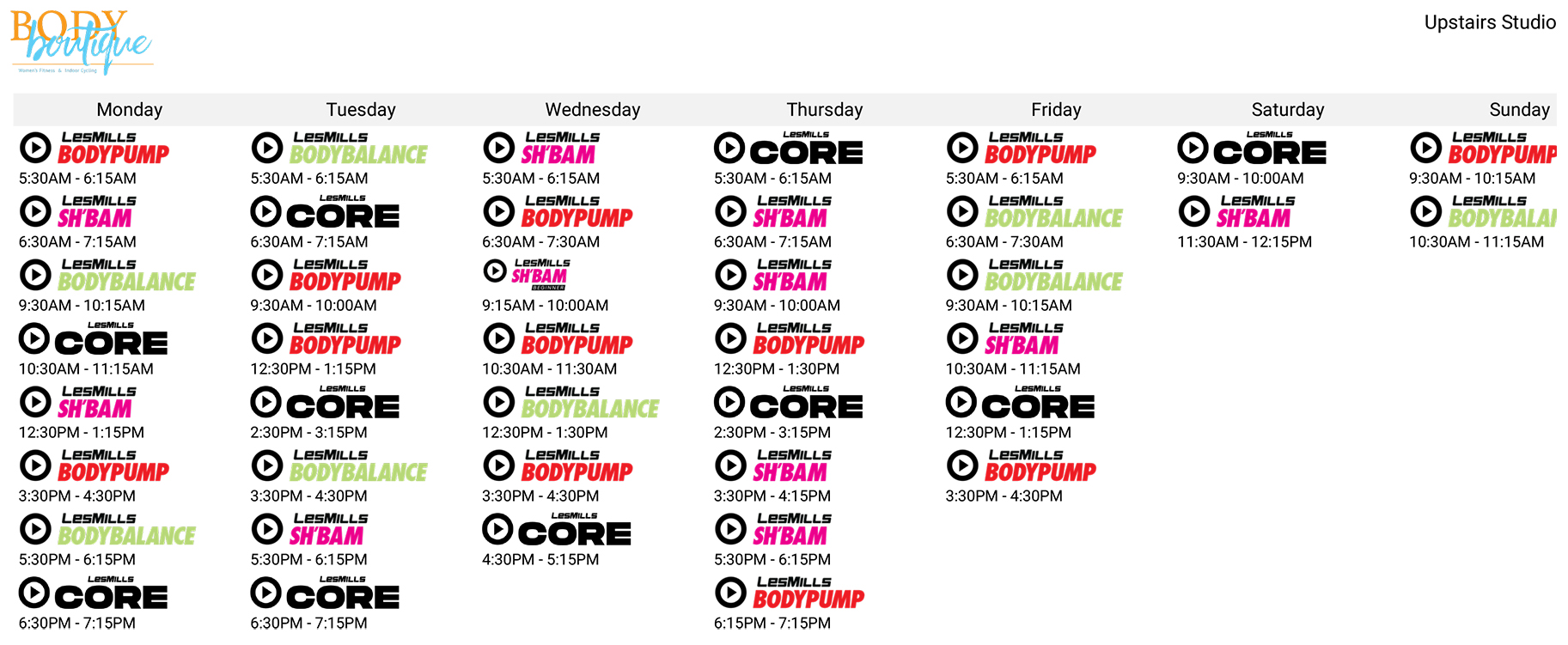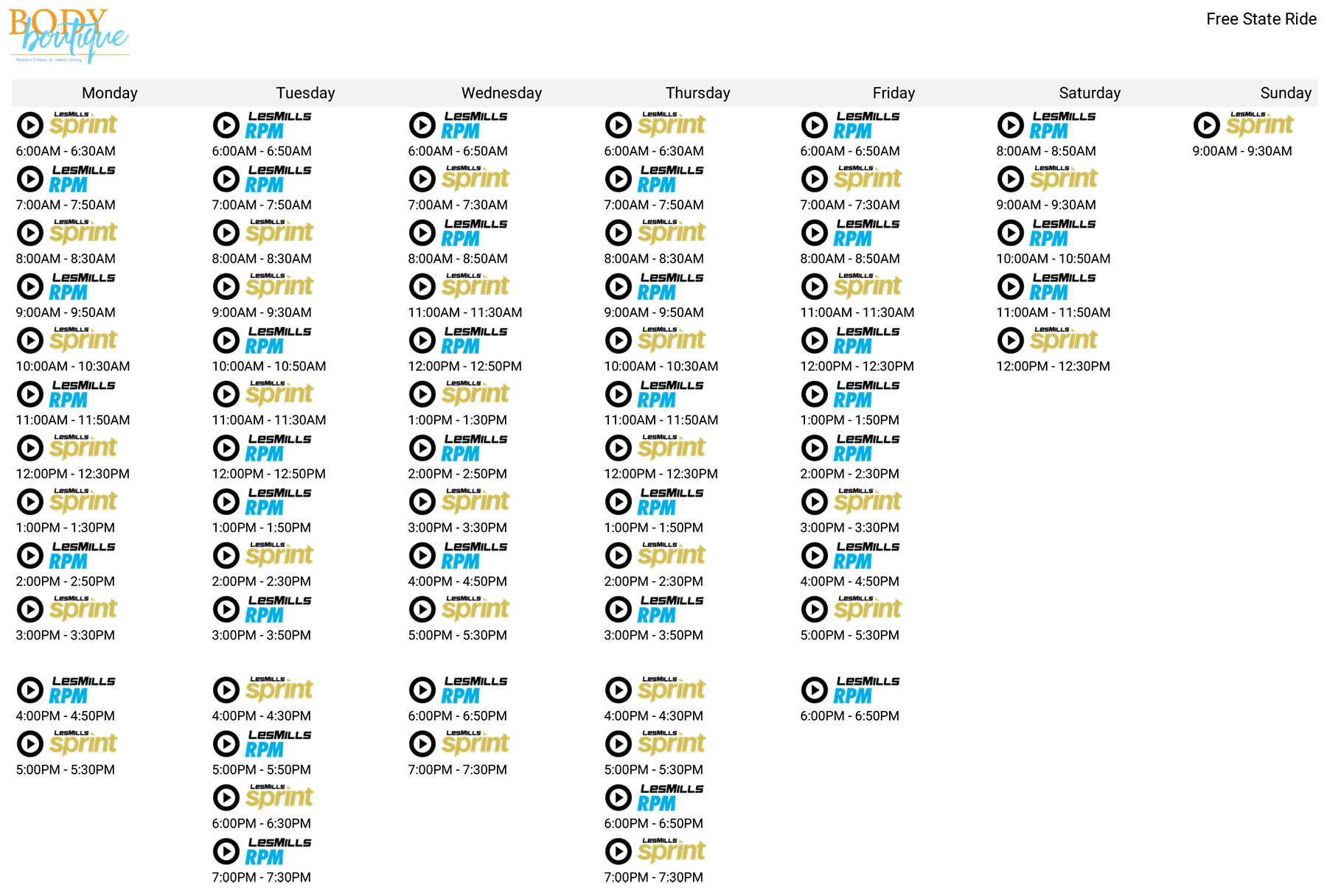 GET REGISTERED TODAY
ONE WEEK FREE
IN-CLUB CLASSES & GYM USE
PLUS LIVE-STREAM CLASSSES
COMPLETE THE FORM BELOW
*Some restrictions may apply, local residents only, first-time visitors, 18 years or older, out-of-town visitors subject to daily or weekly rates.