BODYBoutique is Now OPEN!
Click Here

to read our infographic chock-full of the information you'll want to know!
Body Boutique has GONE Live – Schedule Below!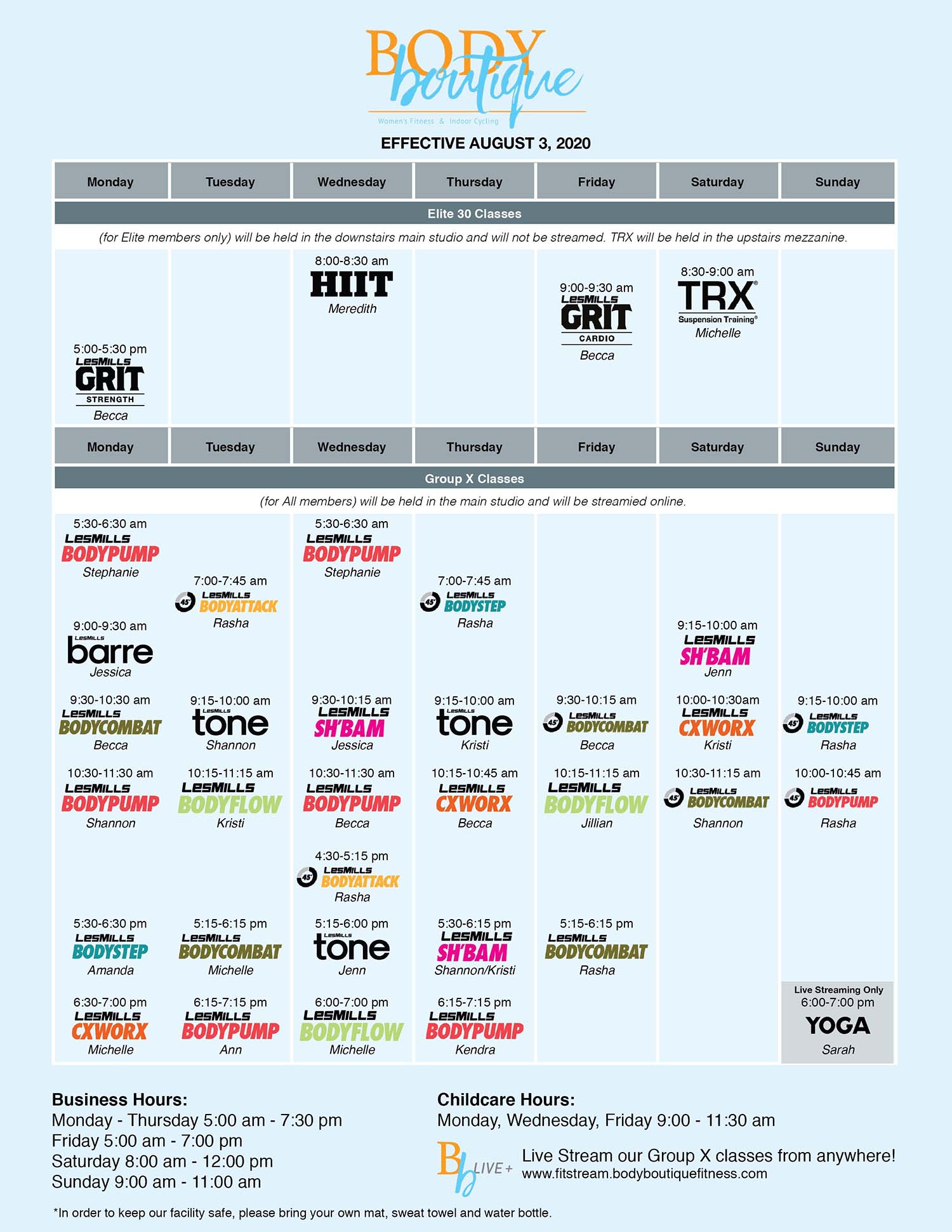 LIVE, at Home Workouts –

Click Here

& Get Registered to Participate!

Body Boutique Fitness for Women offers local residents a 7-Day Free Trial Pass to to come give us a try – register today!
It's All About Getting You on The Right Track and Getting You Results with Our Pro Fitness Program.
We Offer a Spa with Therapeutic Massage, Spray Tanning & Tanning Beds, and Color Studio for Hair, Skin & Body.
GET REGISTERED TODAY
ONE WEEK FREE
IN-CLUB CLASSES & GYM USE
PLUS LIVE-STREAM CLASSSES
COMPLETE THE FORM BELOW
BODY BOUTIQUE FITNESS – TRIBE TEAM TRAINING
NOW CELEBRATING OUR 29TH YEAR IN BUSINESS!
We thank all the women of Lawrence, Kansas and the surrounding Douglas County area, including the University of Kansas, who have graced our fitness center during the past 29 years! We look forward to continue serving you & new generations of women long into the future!










Get Started Accomplishing Your Health & Fitness Goals at Body Boutique Fitness!
Body Boutique Fitness for Women invites you to register for our 7-Day Free Trial Pass…simply click the button below, then register, and we will immediately send your 7-Day Free Pass.