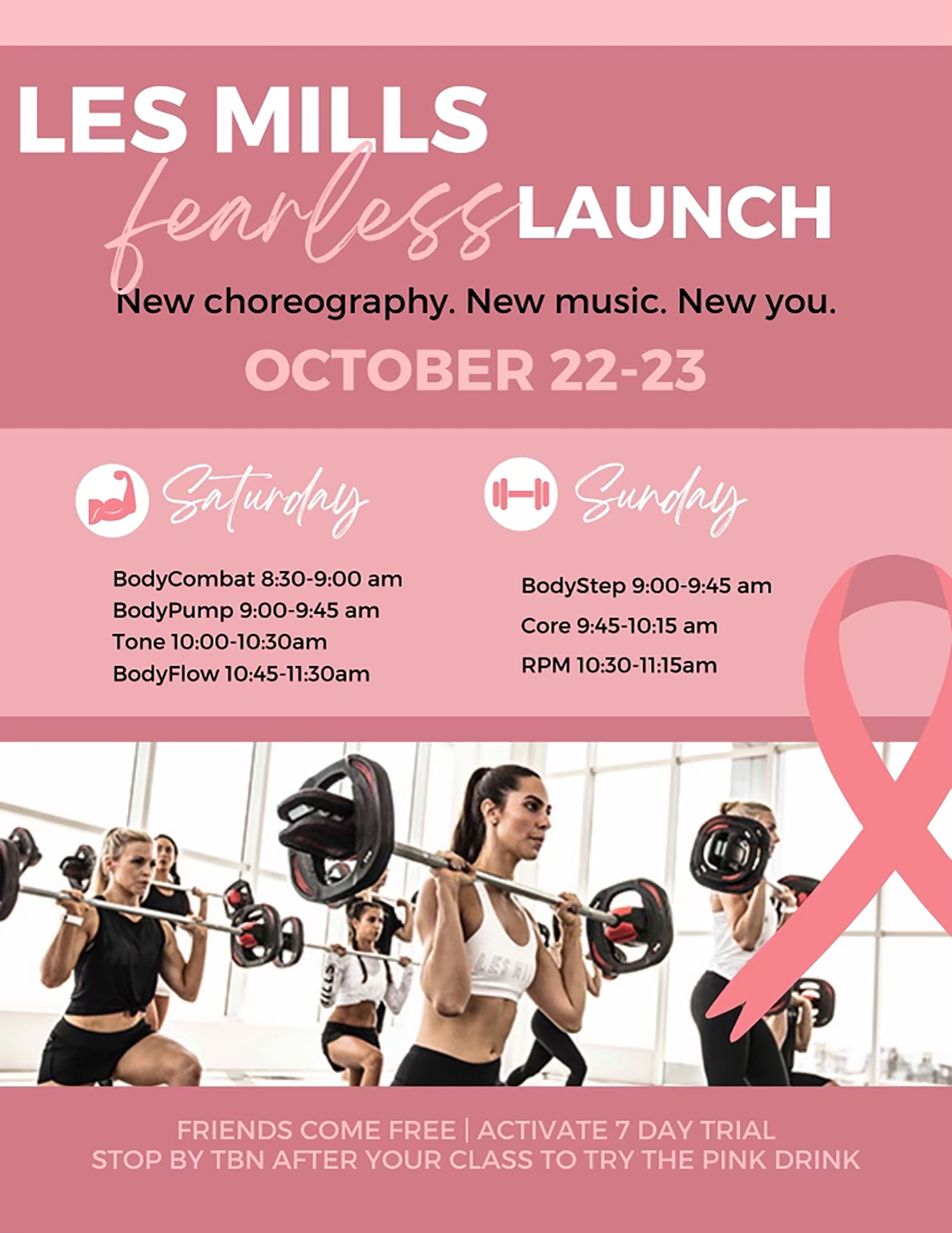 Friends are free during our Les Mills Class Launch on October 22nd & 23rd.
Enrollment is half price for new VIP members and they get their first month for free.
Member who invite a friend that joins for a VIP Annual Membership get a free month.
Join us for the newest Les Mills workouts taught by the best instructors around.