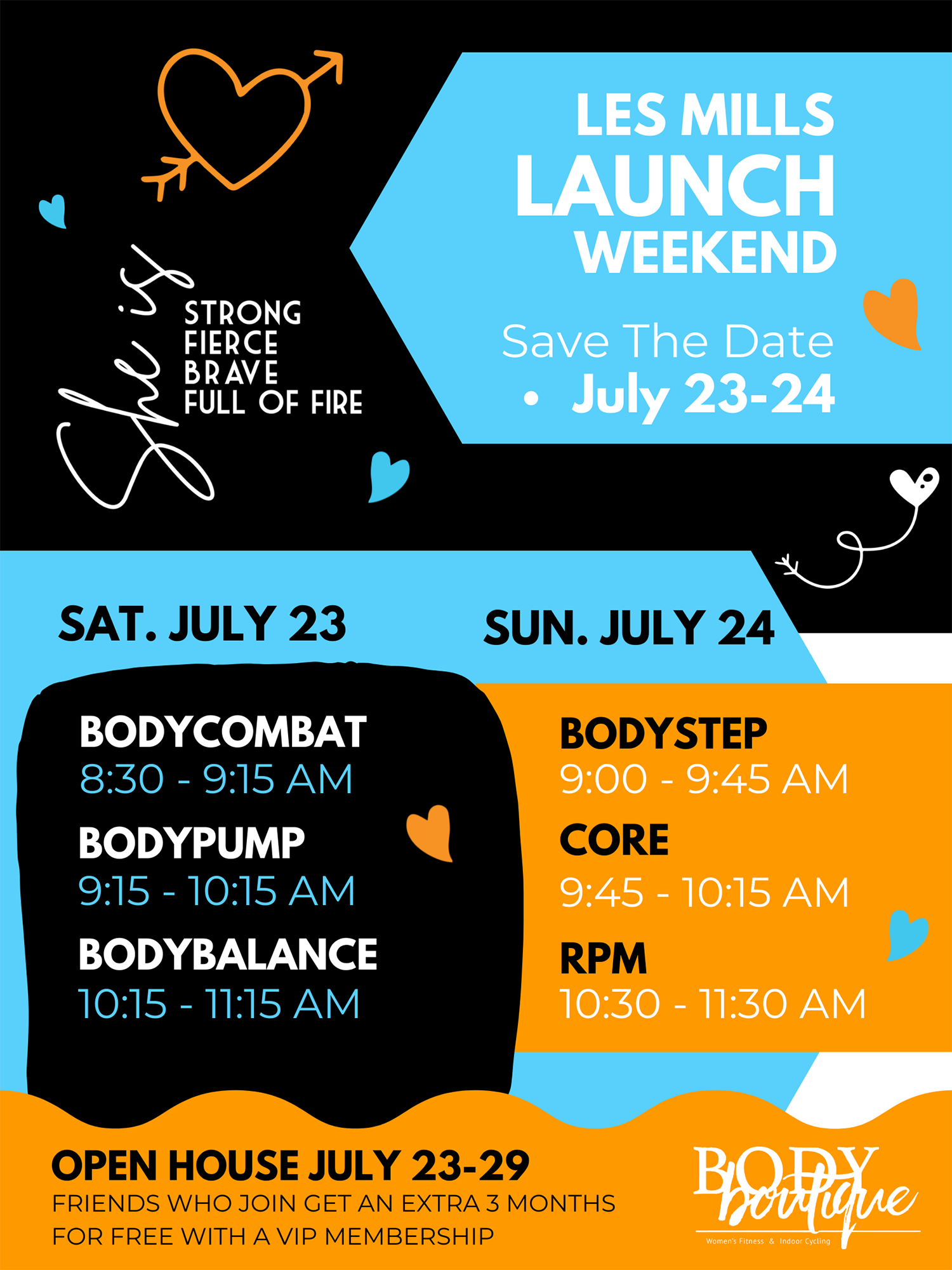 Friends are free during our Open House July 23rd – July 29th including Les Mills Class Launch on July 23rd – 24th.
Friends who join during launch or open house get an extra 3 Months FREE!
Join us for the newest Les Mills workouts taught by the best instructors around.