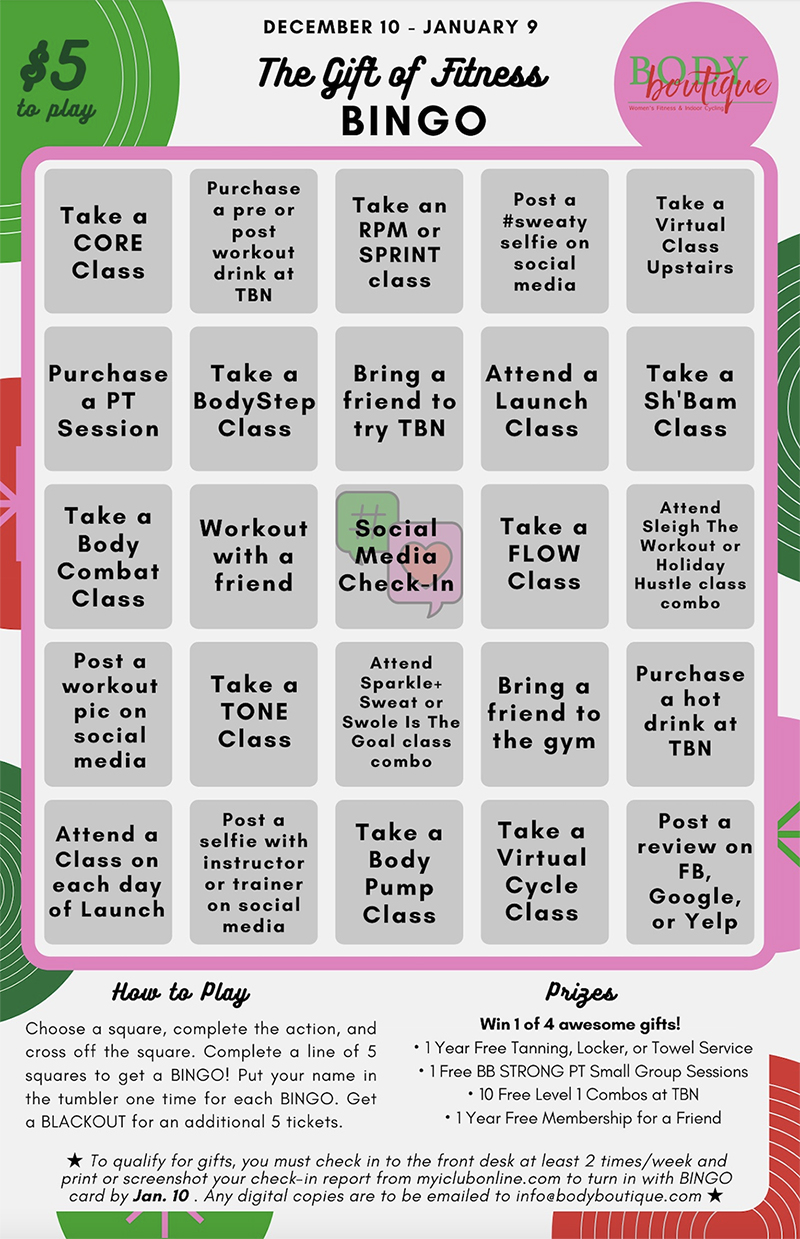 Your holiday fitness motivation is here! Play along with us in the #giftoffitness BINGO that will be sure to keep you feeling great this holiday season!
How to play? Pick up a BINGO card at the front desk. Choose a square, complete the action, and cross off the square. Complete a line of 5 squares to get a BINGO! Put your name in the tumbler one time for each BINGO. Get a BLACKOUT for an additional 5 tickets.
What can you win (other than a fun and fit holiday)? You have your chance in 1 of 4 gifts!
🎁 1 Year Free Tanning, Locker, or Towel Service
🎁 1 Free BB STRONG PT Small Group Session
🎁 10 Free Level 1 Combos at TBN
🎁 1 Year Free Membership for a Friend
To qualify for gifts, you must check in to the front desk upon arriving to the gym, and print or screenshot your check-in report from my myiclubonline.com to turn in with your BINGO card by January 10th. If working from digital copies, email to info@bodyboutique.net.
The #giftoffitness BINGO starts December 10th! Only $5 to play! Stop by the front desk or email today!