FUN & CHALLENGING WORKOUTS!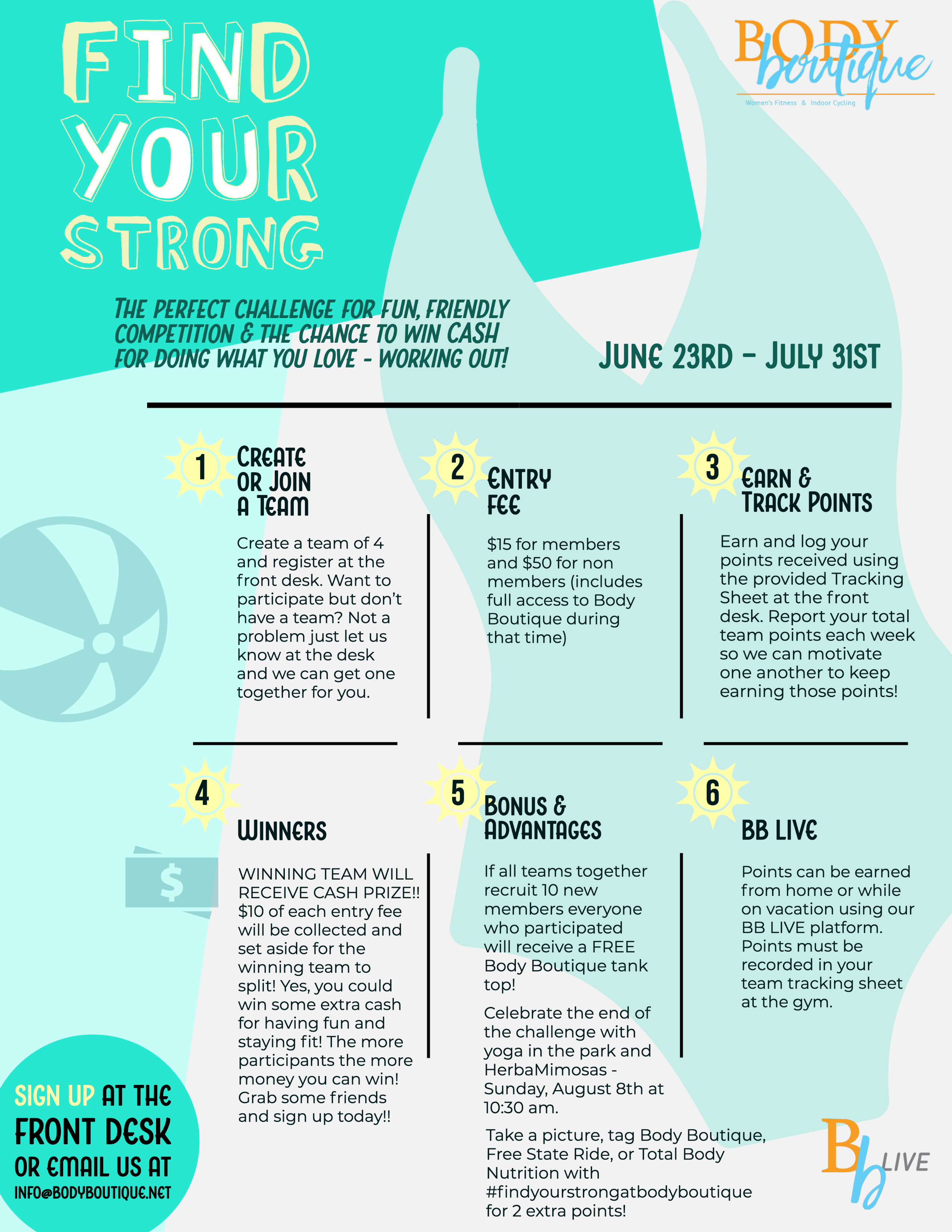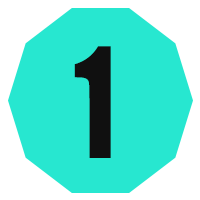 CREATE OR JOIN A TEAM
Create a team of 4 and register at the front desk. Want to participate but don't have a team? Not a problem just let us know at the desk and we can get one together for you.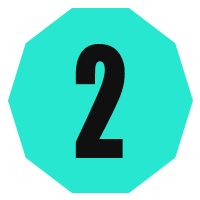 ENTRY FEE
$15 for members and $50 for non members (includes full access to Body Boutique during that time)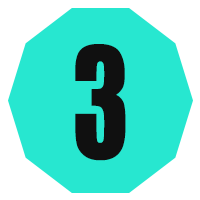 EARN & TRACK POINTS
Earn and log your points received using the provided Tracking Sheet at the front desk. Report your total team points each week so we can motivate one another to keep earning points!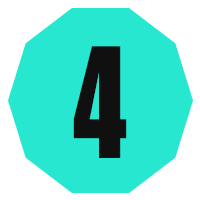 WINNERS
WINNING TEAM WILL RECEIVE CASH PRIZE!! $10 of each entry fee will be collected and set aside for the winning team to split! Yes, you could win some extra cash for having fun and staying fit! The more participants the more money you can win! Grab some friends and sign up today!!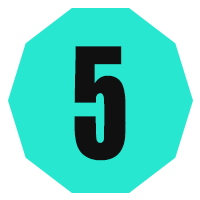 BONUS & ADVANTAGES
If all teams together recruit 10 new members everyone who participated will receive a FREE Body Boutique tank top!
Celebrate the end of the challenge with yoga in the park and HerbaMimosas – Sunday, August 8th at 10:30 am.
Take a picture, tag Body Boutique, Free State Ride, or Total Body Nutrition with #findyourstrongatbodyboutique for 2 extra points!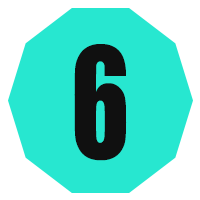 BB LIVE
Points can be earned from home or while on vacation using our BB LIVE platform. Points must be recorded in your team tracking sheet at the gym.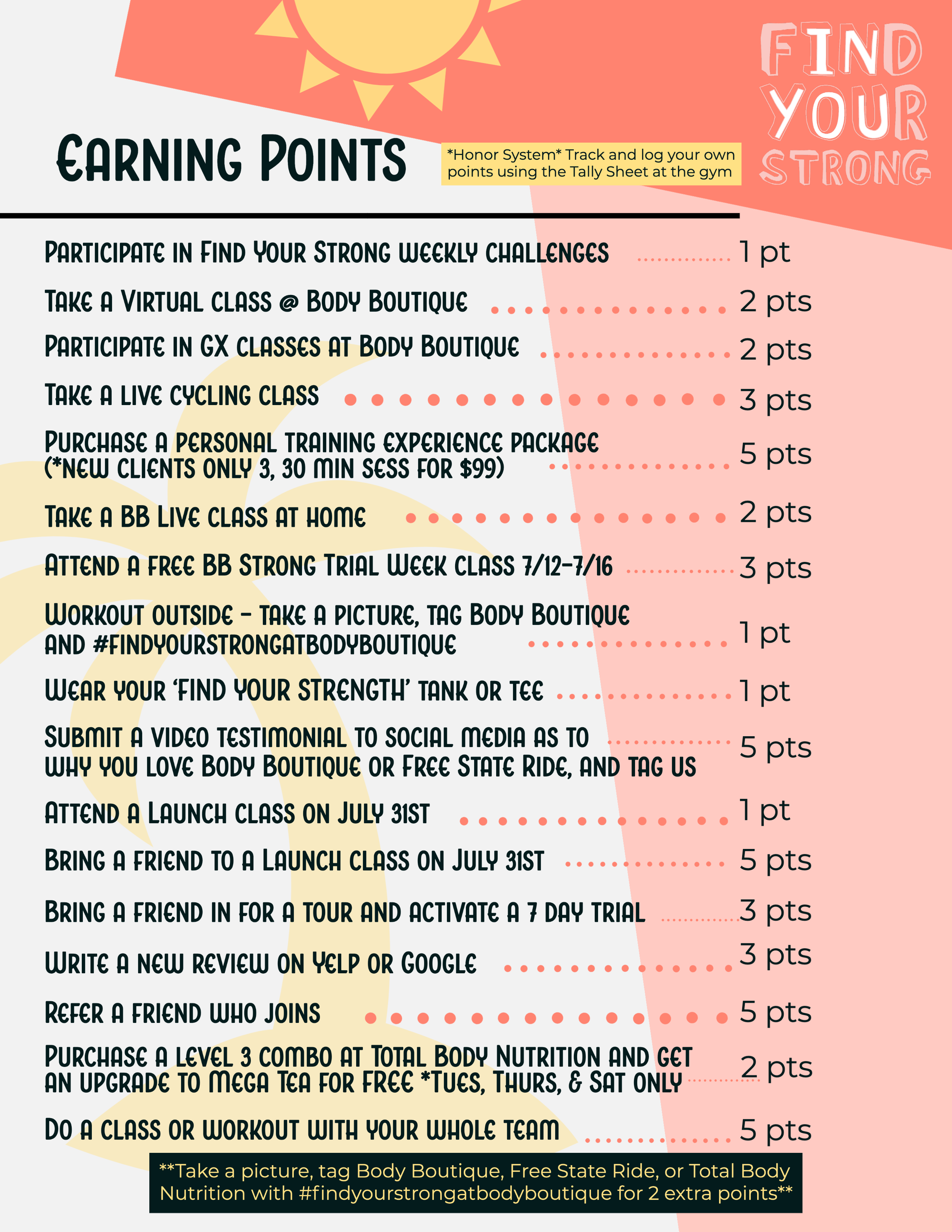 *Honor System* Track and log your own
points using the Tally Sheet at the gym.
PARTICIPATE IN FIND YOUR STRONG WEEKLY CHALLENGES
1
TAKE A VIRTUAL CLASS AT BODY BOUTIQUE
2
PARTICIPATE IN GX CLASSES AT BODY BOUTIQUE
2
TAKE A LIVE CYCLING CLASS
3
PURCHASE A PERSONAL TRAINING EXPERIENCE PACKAGE
(*NEW CLIENTS ONLY 3, 30 MIN SESS FOR $99)
5
TAKE A BB LIVE CLASS AT HOME
2
ATTEND A FREE BB STRONG TRIAL WEEK CLASS 7/12-7/16
3
WORKOUT OUTSIDE – TAKE A PICTURE, TAG BODY BOUTIQUE #FINDYOURSTRONGATBODYBOUTIQUE
1
WEAR YOUR 'FIND YOUR STRENGTH' TANK OR TEE
1
SUBMIT A VIDEO TESTIMONIAL TO SOCIAL MEDIA AS TO WHY YOU LOVE BODY BOUTIQUE OR FREE STATE RIDE, AND TAG US
5
ATTEND A LAUNCH CLASS ON JULY 31st
1
BRING A FRIEND TO A LAUNCH CLASS ON JULY 31st
5
BRING A FRIEND IN FOR A TOUR AND ACTIVATE A 7 DAY TRIAL
3
WRITE A NEW REVIEW ON YELP OR GOOGLE
3
REFER A FRIEND WHO JOINS
5
PURCHASE A LEVEL 3 COMBO AT TOTAL BODY NUTRITION AND GET AN UPGRADE TO MEGA TEA FOR FREE *TUES, THURS, & SAT ONLY
2
DO A CLASS OR WORKOUT WITH YOUR WHOLE TEAM
5
**TAKE A PICTURE, tag BODY BOUTIQUE, FREE STATE RIDE, OR TOTAL BODY NUTRITION with #findyourstrongatbodyboutique for extra points >>
2
STRIVE FOR GOALS AND DO NOT GIVE UP.
BUILD EACH OTHER UP.
GO TOGETHER.
GOOD LUCK.