COUNTDOWN TO FALL CHALLENGE
It's a FREE Fitness Fanatic Challenge!
Challenge Begins September 1st, 2020
Complete the daily challenges as we countdown the days to the official first day of fall.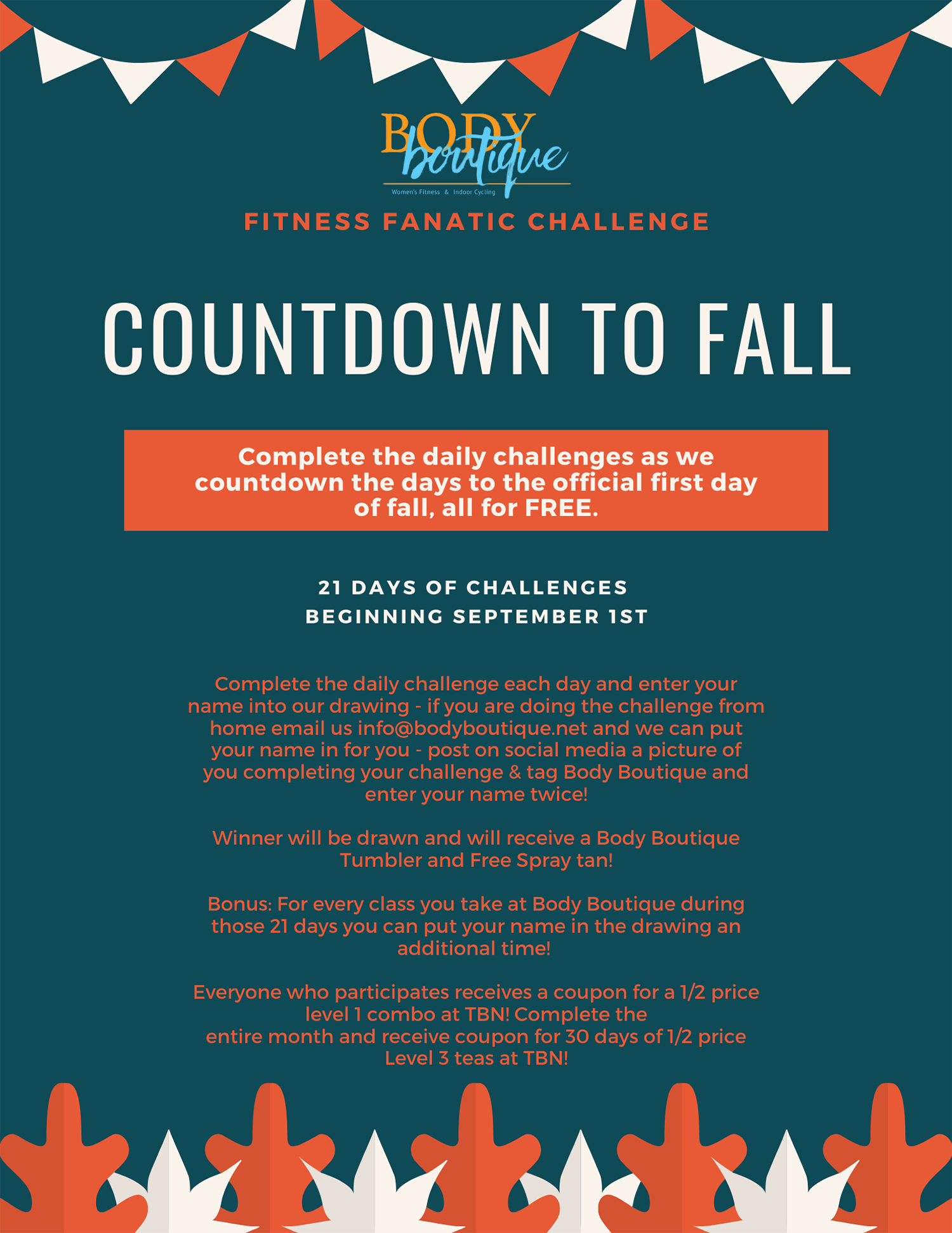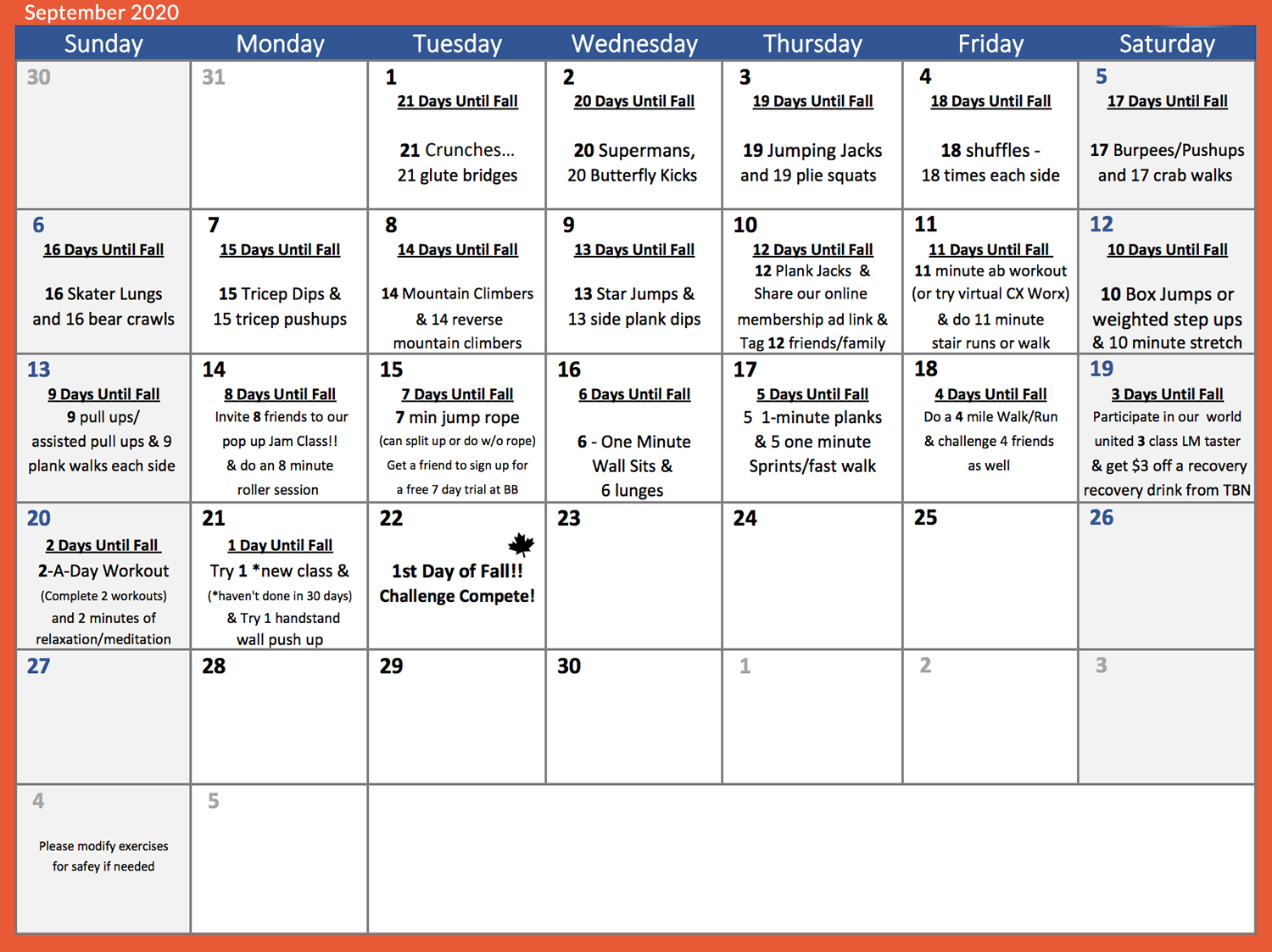 Everything You Need to Know!
Complete the challenge each day and enter your name into our drawing.
If you are doing the challenge from home email us at info@bodyboutique.net and we will enter your name for you.
Post on social media a picture of yourself completing your challenge & tag Body Boutique and enter your name twice!
Winner will be drawn and will receive a Body Boutique Tumbler and Free Spray tan!
BONUS: for every class you take at Body Boutique during those 21 days you can put your name in the drawing an additional time!
Everyone who participates receives a coupon for a 1/2 price Level 1 combo at TBN!
Complete the entire month and receive a coupon for 30 days of 1/2 price Level 3 teas at TBN!