The Body Boutique's Health Coaching program is where you should turn when you need guidance, support and structure to meet your fitness and nutritional goals. Health coaching is all about educating clients and helping clients to understand their individual challenges and creating a plan that turns your specific challenges into positive changes through providing education and support.
Our Health Coaching program is a one-on-one program that focuses on you as an individual and that focus leads to quicker and more long-last results. With our one-on-one structure we find that clients are much more successful with behavioral change and follow through, which are the key elements to successfully modifying bad habits and replacing those habits with healthy choices.
Our Health Coaching education component of the program is about creating a strong foundation and building a solid structure of conscious healthy decision making on top of that foundation. The behavioral change component of the program is about breaking through bearers and past failures that have caused poor decision making. The support component of the program is about working have an educated professional who not only understands the process but is also there give positive reinforcement and provide an honest unbiased analysis of your progress.
90 Day Health Coaching Program:
Weekly, Private 30-Minute Consultations for education and support
3 Body Scans and measurements to track progress
Nutritional Supplement Consultation for fast results
Recipe Ideas and planning for healthy choices
Cost is only $28 weekly, or save 20% with a single payment of $270.
Participation is by application only. Stop by the front desk to fill out a questionnaire about your goals/current nutrition habits, as well as your
health history and fitness level.
*Some restrictions may apply, local residents only, first time visitors, 18 years or older.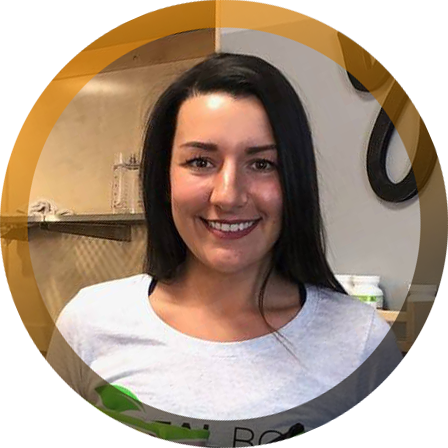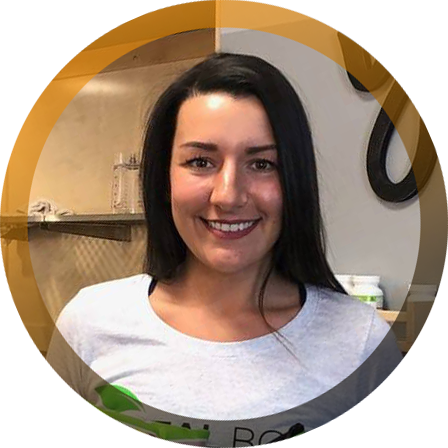 LYNDSEY
BORSODI
HEALTH COACH
Lyndsey joined the Body Boutique team in 2014 as a NASM certified personal trainer.
After several months of working with women with varying goals, she realized many shared common hurdles to total wellness. After discussing this with her clients, a common denominator was assistance with better nutrition.
Lyndsey sought advanced education and skills and received her ACE Health Coaching certification in 2016; using that knowledge with her personal training clients ever since!
Her goal is to help as many women as possible gain confidence, energy and feel beautiful through fitness and nutrition. Lyndsey is also certified as a Corrective Exercise Specialist through NASM and currently working towards becoming an ACE Orthopedic Exercise Specialist.
To work with Lyndsey or set up a free consultation, send her an email at: BodyBoHealthCoach@gmail.com or call the gym at 785.749.2424
SESSION PACKAGE PRICING:
Lifestyle Nutrition Package – Eight Weeks: $250
Kick-Start Nutrition Package – Five Weeks: $175
Nutrition Tune-Up Package – Three Weeks: $125
Grocery Store Tour – $35 or $25 When bundled with a package.
All packages come with full body scans, food and workout logs, weekly recipes, educational handouts, and follow up emails in between sessions.
Stop by the front desk to set up a free consultation or call us at 785-749-2424 to schedule.